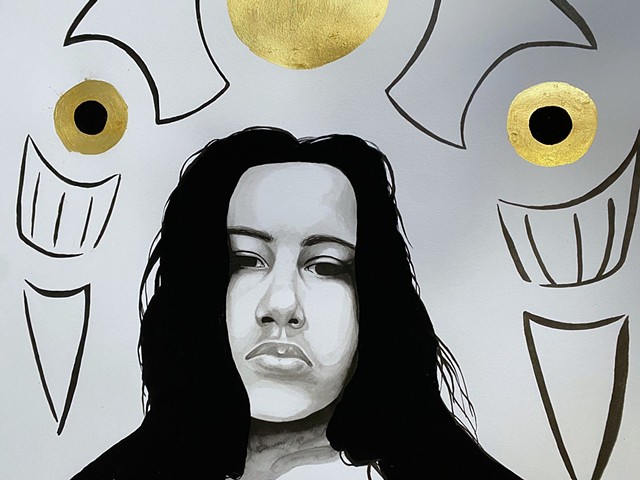 Born in Puerto Rico in 1995, Alejandra Nanishi is essentially interested in an emotional approach with the spectator. Having in mind the idea that each image has a deeper meaning far more from the title or the image itself. Her goal is that spectators see the entire work of Art and create in them different feelings throughout the whole experience.
Her artistic passion started developing around 2007 thanks to the support of her parents. She obtained her Bachelor of Fine Arts with a major in Painting at the School of Fine Arts and Design of Puerto Rico (EAPD) in 2018 and in Fall 2021, started her Master in Fine Arts in Museum and Gallery Management at Western Colorado University. She's participated in numerous national and international collective exhibitions. She also has drawings published in different books and local magazines as well as individual interviews.


Please send a message if you are interested in acquiring or commissioning an original artwork.
Atabex observando la masacre | 2022